Perfect for Events, Parties, Shops, and More!
Cool off your next outdoor event with a low cost, efficient, portable evaporative swamp cooler. Our provided drop off, set-up, and pick-up services are sure to make cooling your next event one less headache.
Need a swamp cooler for the summer at your workplace, without having to maintain or store all year long? Our low cost monthly rental program will give you just that. Never worry about parts, labor, or hot complaining employees. We will ensure our portable evaporative swamp coolers are always in great working conditions and working to your expectations.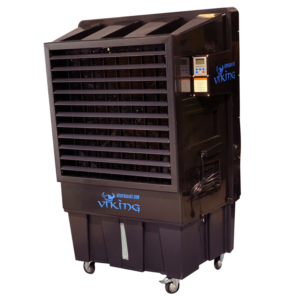 Dimensions: 66″ x 44″ x 28″
Weight: 110lbs
Airflow: 10,600 CFM
Power: 115V
Motor: 3/4 HP Direct Drive
Fan Speed: 3 Speed
Fan Size: 30″
Coverage Area: Up to 2500 sq ft
Water Supply: Auto or Manual
Capacity: 35 Gallons
Assembly: Fully Assembled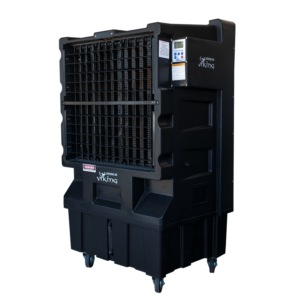 Dimensions: 56″ x 36″ x 22.5″
Weight: 80lbs
Airflow: 7,000 CFM
Power: 115V
Motor: 1/2 HP Direct Drive
Fan Speeds: Variable 3 Speed
Fan Size: 24″
Coverage Area: Up to 1500 sq feet
Water Supply: Auto or Manual
Capacity: 16 Gallon
Assembly: Fully Assembled